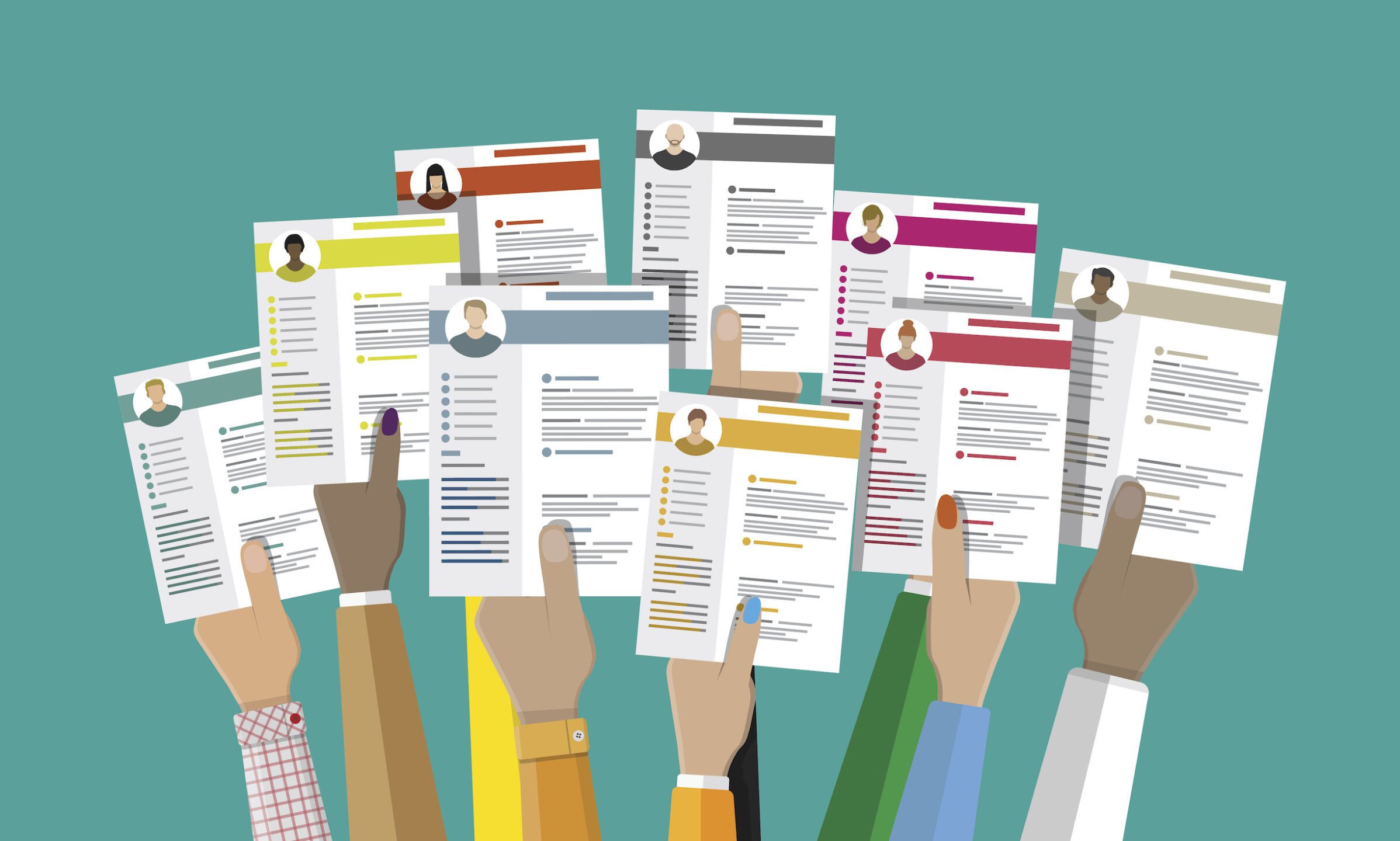 21 Nov

5 Ways to Improve Your Recruitment Strategies

In the world of digital recruiting, filling open job positions should be easy. There are so many resources at our fingertips, yet somehow a huge disconnect still exists between those looking for a job and those hiring. Having an organized process is essential in effective recruiting. After all, a well-oiled machine is more efficient and can save you time and hassle in the long run. Fortunately, with a few simple adjustments, you can learn how to improve recruitment strategies in your company and find the top candidates you seek. 
1. Do Not Underestimate the Importance of A Database
Creating and maintaining a database of every resume received is critical for any recruiter, hiring manager, or human resources department. (And no, your email filing system using the search feature does not count as a database!) Even if a candidate isn't a fit for the job they applied to, they could still be perfectly qualified for a position in the future. Organizing this information in a searchable format and using proper tracking software will help streamline your recruiting process and make it more successful. By having all this information at the touch of your fingers, you can effortlessly search for qualified candidates without exerting much effort. 
2. Online Job Posting is Still Essential
Posting jobs online is a double edged sword. Chances are you'll receive many applications. However, they may not be exactly the applications you're hoping for in your inbox. Don't give up hope. These applicants represent prospects that can be added to your database (see above) for future job openings. Plus, there is always that possibility of finding that diamond in the rough with a bit of patience. According to the recent stats on LinkedIn, 73% of people between the ages of 18-34 found their jobs through the use of social media and 86% of job seekers still use it as their primary source in their job search. For more help with your online job posting, check out our previous blog on Best Practices for Social Recruiting.  
And if people don't apply, remember most candidates are not applying – they're networking.  Just chalk it up to . . . well, PR. Which leads us to the next point. 
3. Following Up is Just Good PR
Think of your online job description as a press release that presents your company as a thriving, attractive workplace. In the world of media relations, it would be unthinkable to ignore queries from the press. So why is it comfortable to post a job announcement, then ignore applicants? You owe them a response and it's just good for your business.
According to Glassdoor, 60%  of job applicants never hear back from the companies they apply to. Even if it's a canned response, it's better than no response. Technology makes it much easier to reply to those resumes that just don't fit the bill. Letting candidates know you'll hold on to their resume for the future (in your database) does two things. First, it expands your database, which is always beneficial, and second, it's good PR for the company. Did you know that roughly 50% of candidates will not purchase goods or services from a company after a bad job application experience? Plus, 80% revealed they would openly tell others about their experience, and about a third of those people actively seek out people to tell about their bad experience. 
4. Use Your Network, It's Bigger Than You Think
Don't think about your network as a small group of colleagues. You've got to cast that net as wide as possible to include everyone who comes in contact with your company. When you think about your network as a whole, it should consist of vendors, partners, affiliates, clients, people on your newsletters list, and professional organizations, just to name a few. If you're looking to fill a job opening, everyone should know that you are. This leads to our next point.
5. Word of Mouth is Still the Best Form of Advertising
There's no joy in being your industry's "best-kept secret." Toot your horn and make sure others are doing so as well on your Facebook page, Instagram, Twitter, and Glassdoor. Encourage your employees to act as your referral source because they, above all, should want to entice others to come work for your company. Recruiting through your employees' networks expands your talent pool by 10x. That's huge and it requires minimal effort on your part if you have a company your employees want to brag about. If you are not experiencing this level of support and participation, it's time to look internally at your culture, but that's another blog for another time.
You already have so many resources available, but the trick to successful recruiting is maximizing them to the fullest. While a well-maintained database is vital to tracking qualified candidates, it's just one piece of the puzzle. Post jobs online, follow up, and by all means, use your network. And most importantly, your current employees should be your biggest cheerleaders. Make them want to root for your team! After all, your chances of making the best connections begin with the premise that business = people.