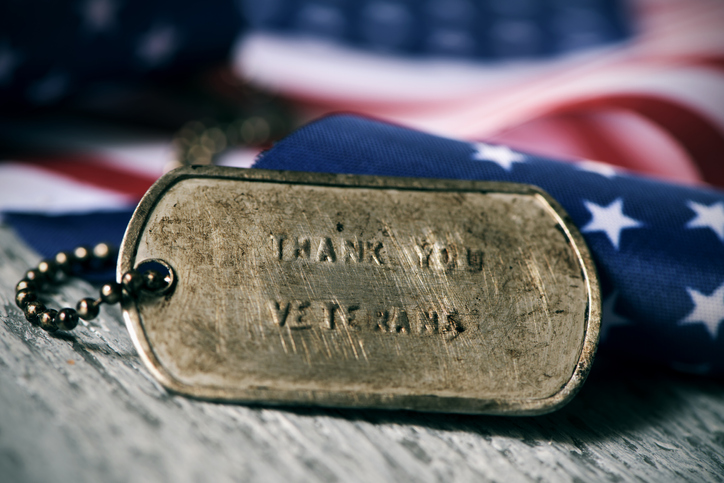 26 Sep

Hire Our Heroes: Why Employers Should Hire America's Military Veterans

As a proud resident of the Washington D.C. area, I've had the privilege of living and working in a city that bears witness to the dedication, sacrifice, and honor of America's military veterans. In the hub of our nation's democracy, I've come to recognize the remarkable qualities that veterans bring to the table, making them invaluable assets in any workplace. So, let's explore the many reasons why employers should hire our heroes – not just as gratitude to those who've served, but as a sound and strategic business decision.
1. Leadership Expertise
Veterans are trained to be leaders from day one of their military service. Whether they're managing complex operations or leading a squad, they develop exceptional leadership skills. These skills seamlessly translate into the civilian workplace, allowing them to excel in various roles, from team management to project leadership.
Service members are resilient and learn how to thrive in a myriad of situations and environments. They also know how to develop sound plans, organize teams and missions, and execute strategies despite obstacles. 
2. Discipline and Work Ethic
The military instills discipline and a reliable, strong work ethic. Service members are accustomed to rigorous routines, adhering to strict timelines, and showing up (on time) with a commitment to excellence every day. 
When you hire veterans, you can count on them to take their responsibilities seriously, complete tasks efficiently, and always give their best effort. Veterans are self-sufficient, trustworthy, and self-motivating. Their dedication to the mission is unwavering, and they bring this same dedication to their civilian careers.
3. Adaptability and Quick Learning
The military operates in ever-changing, dynamic environments, requiring service members to learn on the fly, rapidly adapt to new situations, and make speedy adjustments. This is an advantageous trait in today's fast-paced business world.
Veterans are quick learners, and they are adept at transferring skills and experience to new situations or environments. Whether it's mastering a new software program or understanding industry-specific terminology, they have the ability to swiftly bridge the gap, making them valuable assets during times of change and innovation.
4. Teamwork and Collaboration
No person – or business – is an island, and veterans are well-acquainted with the importance of teamwork. They've spent years working with diverse groups of individuals, often in high-stakes situations where working as a team is critical for success.
When you hire a veteran, you're bringing someone into your organization who understands how to collaborate, communicate, and support their colleagues. This understanding can help foster a culture of cooperation and collaboration within your company.
5. Problem-Solving Skills
Service members are trained to think objectively and solve complex problems. Whether it's developing strategic plans for a mission or troubleshooting a malfunctioning piece of equipment, they have honed their problem-solving abilities through hands-on experience.
Military veterans are also accustomed to making critical decisions under pressure, and their ability to remain calm in high-stress situations can be an invaluable asset in the business world.
When your organization faces challenges, veterans can be trusted to approach them with a solution-oriented mindset. They'll tackle problems head-on and work tirelessly to find effective resolutions.
6. Integrity and Loyalty
Honor, integrity, and loyalty are core values instilled in every service member. Veterans carry these values into the civilian workforce, making them reliable and trustworthy employees.
In fact, trust is often an indicator of high performance in an organization, so bringing on veterans who understand the value of trust can create a positive domino effect throughout the workplace. 
Hiring our heroes means bringing someone into your team who values loyalty to their colleagues and organization. Their commitment to doing what's right and contributing to your success is a refreshing quality that can enhance the overall performance of your company.
7. Global Perspective and Diversity
Many military veterans have experienced deployments and assignments in various parts of the world. This exposure to different cultures and perspectives can be a significant asset in today's globalized business landscape.
Veterans can bring a unique understanding of global markets and cultures, and they have the ability to work well with individuals from diverse backgrounds. This can be particularly advantageous for companies looking to expand internationally or increase diversity and inclusion within their ranks.
8. Technical Skills and Training
The military provides extensive technical training to its personnel, ranging from IT and cybersecurity to advanced engineering and healthcare. Service members gain wide experience and often possess highly specialized skills that can be a significant asset to civilian employers.
When you hire a veteran with technical expertise, you're likely bringing in someone who is not only trained but experienced in applying their knowledge to real-world situations. This can be particularly beneficial for industries that require specialized skill sets.
A veteran's ability to adapt to new situations means that they can effectively transfer their proficiencies to the civilian workplace, and that can make an immediate impact on your organization.
Hiring Our Heroes Is Just Good for Business!
It's plain to see why civilian employers should prioritize hiring America's military veterans. When you hire our heroes, you welcome their leadership, discipline, adaptability, teamwork, problem-solving skills, loyalty, and integrity to your organization. 
Moreover, their global perspective, technical expertise, and problem-solving skills will enhance and support a dynamic workforce that can thrive in today's complex business world.
By giving veterans the opportunity to transition from active duty to civilian careers, we not only support our nation's heroes but also benefit from their valuable contributions. It's a win-win!
For help recruiting a top-notch team for your organization, connect with TalentFront today!