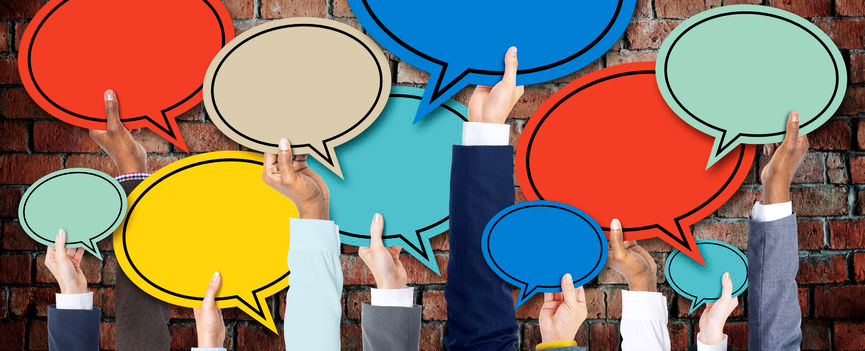 20 Dec

6 Ways to Network with More Gain, Less Pain

Let's cut to the chase on this: Networking is daunting. It's hard to get out there and sell yourself, especially in 30-second bite sized pieces, and when so many others (read: competitors) are doing the same thing. And, when LinkedIn is beckoning so cozily from your couch, it can be all too easy to make "connections" the electronic way.

LinkedIn is great. But, in the pantheon of relationship-building tools, it is, at best complementary to good old fashioned networking. Certainly, it is no substitute. Real-life connections are where relationships begin, and relationships are the backbone of business and career. It is daunting – but there are ways to make it more accessible.

Tip 1: Gear Up

"One word…. Plastics." — Mr. McGuire, The Graduate

When you take the leap to network, don't go unprepared. Some items I recommend:
An ample supply of business cards. Make sure yours are up-to-date.
An elevator pitch. When you're mingling with the best of them, you need a way to clearly, quickly convey who you are and what you do. Don't be too short – "I'm in plastics," isn't super helpful for why someone should hire you – but do practice communicating who you are and what you want the takeaway to be. "I'm a recent graduate with a dual major in Physics and BioChem, specializing in green plastics." Now I know I'm intrigued and can launch a conversation.
A great attitude. Remember: Everybody at these events is here to do the same thing you are. You don't need to feel awkward or overwhelmed. Instead, embrace a networking opportunity for what it is. People need to promote themselves – I'm a huge proponent of it! – and networking opportunities are safe spaces for them to do that. But it's not *all* about you. Be generous with your attention, and genuinely curious about the others in the room. Work to solve their problems – whether your skills are the solution, or someone else's are.

The people you meet will appreciate your efforts, and repay in kind.

A buddy. Got all that? Still feeling nervous? Enlist a friend to be your wing (wo)man. I don't mean someone you'll sequester yourself in a corner with and talk to all night – you already know each other! I mean someone with the same goals you have. You can divide and conquer, each meeting new faces and making introductions. It won't feel so awkward, and you'll accomplish twice as much.
A goal. Even now, when I attend new events, I set a goal of meeting six new people. If it's a particularly painful networking event, I'll leave after that. And some events are painful – not because they're bad events, but if it's a bad fit, it can be tempting to dash for the exit. Still, stick to your goal. You never know where connections will form, and it's always a good idea to practice your pitch and meet new people.
Tip 2: Start in Your Own Backyard
"…if I ever go looking for my heart's desire again, I won't look any further than my own backyard; because if it isn't there, I never really lost it to begin with." — Dorothy, The Wizard of Oz
One of the best ways to begin networking is to start where you're comfortable. Geographic business associations offer small, welcoming communities for professionals. If you're a small business owner and you're not a member of your local chamber of commerce, you should join. Local chambers offer great benefits to members, often including advice, discounts and even advertising. But the networking is the real draw. I just attended the annual meeting of the Alexandria Chamber, of which I'm a member. I knew only a handful of the attendees, making it a rich resource for building connections with other business owners in the area. I'm such a fan of my experience with Alexandria that I plan to join Arlington's local chamber.
Tip 3:  Make Relationships among Your Peers
"Louis, I think this is the beginning of a beautiful friendship." — Rick, Casablanca
Just as local networks are a good place to start, so are networks of individuals engaged in your industry. I just attended a recruitDC conference, and it was a great opportunity to talk to corporate recruiters, agency recruiters, and recruiters looking for work. It might seem counterintuitive to network with others entirely in your own field (some are, after all, your competitors) but it makes sense. These relationships make for a thriving local culture, a generous referral practice, and expose you to different ways of thinking about your own work and business practices.
So if you're an attorney, make sure you sign up for the local bar association. Ditto for doctors, marketers coders and any other professionals – there's likely a group out there for you. Local professional associations offer a welcoming environment to start your networking career.
Tip 4: Build upon Common Issues and Common Purpose
"You're like the only person who's ever gotten what I'm about." — Nick, Freaks & Geeks
Besides geographic proximity, it can also be less intimidating to join a group that addresses your particular challenges. I belong to my local women-owned small business association, called Her Corner. Recognizing that women build businesses differently from men, this group not only offers introductions, many of which have blossomed into ongoing business relationships and personal friendships, but ongoing support. The first Friday of each month, you can find DC-Area women business owners meeting at a restaurant in Northwest DC. We talk about whatever challenges are top of mind that month, and are able to crowdsource solutions in a welcoming setting. There are people who share your background, your work history, your alma mater, your Greek legacy or your political affiliation – and sometimes a cross section. Networking in such a way offers a default setting of camaraderie, a shared understanding of challenges and culture, and an easy conversation opener!
Tip 5: Branch Out
"All right, Mr. DeMille, I'm ready for my close-up." — Norma, Sunset Boulevard
The more you network in areas where you're comfortable, the more adept you'll become at making connections in any setting. Once you have the confidence to go forth and join broader associations and bigger groups – do it! Consider attending regional events and workshops and conferences geared toward a wider swath of your industry.
Tip 6: Follow Up
"I always take a relationship to the next level." —Kevin, You've Got Mail
The final step is follow up: If you've made meaningful connections, be sure not to let them evaporate. However you keep track of people – a CRM, address book, good ole' fashioned rolodex – be sure to log your contacts. For people you want to connect with, invite them to connect on LinkedIn, and send a separate email mentioning the meeting, including perhaps an article on or reference to the topic you discussed. If it makes sense, set a time to get together.
Networking with a small 'n'
"Nobody puts Baby in a corner." — Johnny, Dirty Dancing
Though we talk about it as some grand, abstract thing, at its heart, networking is just meeting others. I like to think of it as networking with a lowercase 'n' – no big deal. I urge you to consider crowing 2018 the Year of the Network. Though it's hard to put aside all your jitters, remember that everyone there is feeling the same way – perhaps anxious, but there to meet people, just as you are. It's like a sixth grade dance: People are lined up against the walls, awkward and unsure, until some brave soul crosses the floor to ask someone to dance. If you take a strategic approach to networking, setting realistic goals and following through, you'll soon be the belle of the ball. Your business and your career will thank you for it!