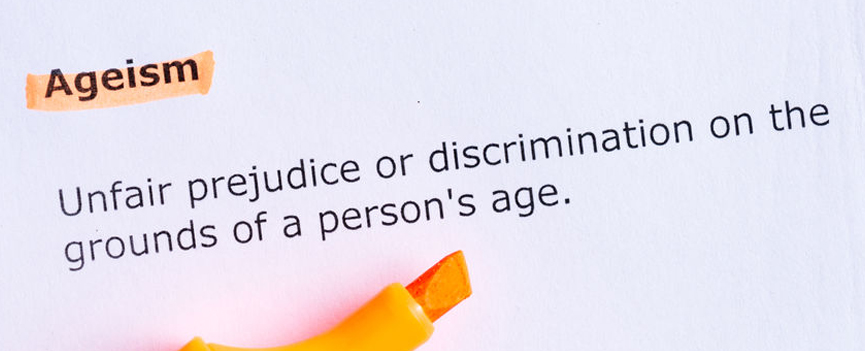 06 Mar

There's No Age Limit for Success

Ageism is a real problem in hiring, and yet it doesn't get as much attention as it deserves. Let's start with the numbers. A 2017 study, "Age Discrimination and Hiring Older Workers" conducted by David Neumark, Ian Burn, and Patrick Button, was particularly damning in its findings. Neumark, Burn, and Button discovered that there exists a statistically significant difference in callback rates for older (64-66) applicants when compared to younger (29-31) applicants for the same positions. The difference is even more pronounced in female applicants than male applicants. Simply put, when applying for jobs, older applicants are significantly less likely to even be considered for a position, let alone get hired.

Some employers are not aware that age discrimination is against the law. The Age Discrimination in Employment Act (ADEA) specifically prohibits discrimination against any person over 40 in any aspect of employment, including hiring. Currently, PricewaterhouseCoopers is being challenged for its recruiting practices specifically dealing with campus recruiting. Google ageism or age discrimination lawsuits and you will get a sense of the size and scope of the problem.

So, short of a lawsuit, what are older candidates doing to improve their odds of being hired?

1. Technology: Your Best Ally

We all understand email, Google Docs/Apps, and have a basic understanding of social media, right? Those are table stakes. Your job, should you choose to accept it? Use your Microsoft Office skills (If you don't have them, develop them. Fast.) to put together a modern, well-written resume — you don't need boxes or color though! Then, make sure that resume aligns with your LinkedIn profile (because you need one of those as well). Which leads me to my next point….

2. LinkedIn: Start Connecting

Beware: a candidate with absolutely no presence on LinkedIn raises all kinds of red flags. An employer might assume that you're not comfortable with technology, that you're a late adopter, or that you have a generally outdated skillset. Your goal isn't to rack up thousands of followers on Instagram, but you should at least have a profile on LinkedIn. Plus, LinkedIn is a fantastic resource for any job seeker. Here is a link to some blog posts I wrote to help candidates get up to speed on LinkedIn fast. Although written for recent grads, the suggestions apply universally.

3. Expectations: Keep Them Realistic

Whether you're reentering the workforce after a long absence, considering a career change, or simply looking for a new position in your field, keep your expectations realistic. Your experience is certainly valuable, but try to keep everything in perspective. You might feel like your age, life experience, education level, and work experience in your previous field should qualify you for more senior positions and higher salaries. It might and it might not. It really depends on how your skills apply to the new scenario — if they apply then it is reasonable to assume that you may qualify for the same rate of pay. However, if you have been out of the workforce, are attempting a career changer, or looking to scale down your professional life, you can expect these factors to impact both the kind of job you can get and the salary you will be paid.

We all recognize the difference a highly skilled employee over 40 can make in any organization. If you're looking to remain competitive after 40, take a leaf out of Patriots quarterback Tom Brady's book and work harder and prepare more diligently than the next player. Use what got you to where you are to keep progressing. Who knows? With the right company, this might be the year of the GOAT for you…the Greatest Of All Time!