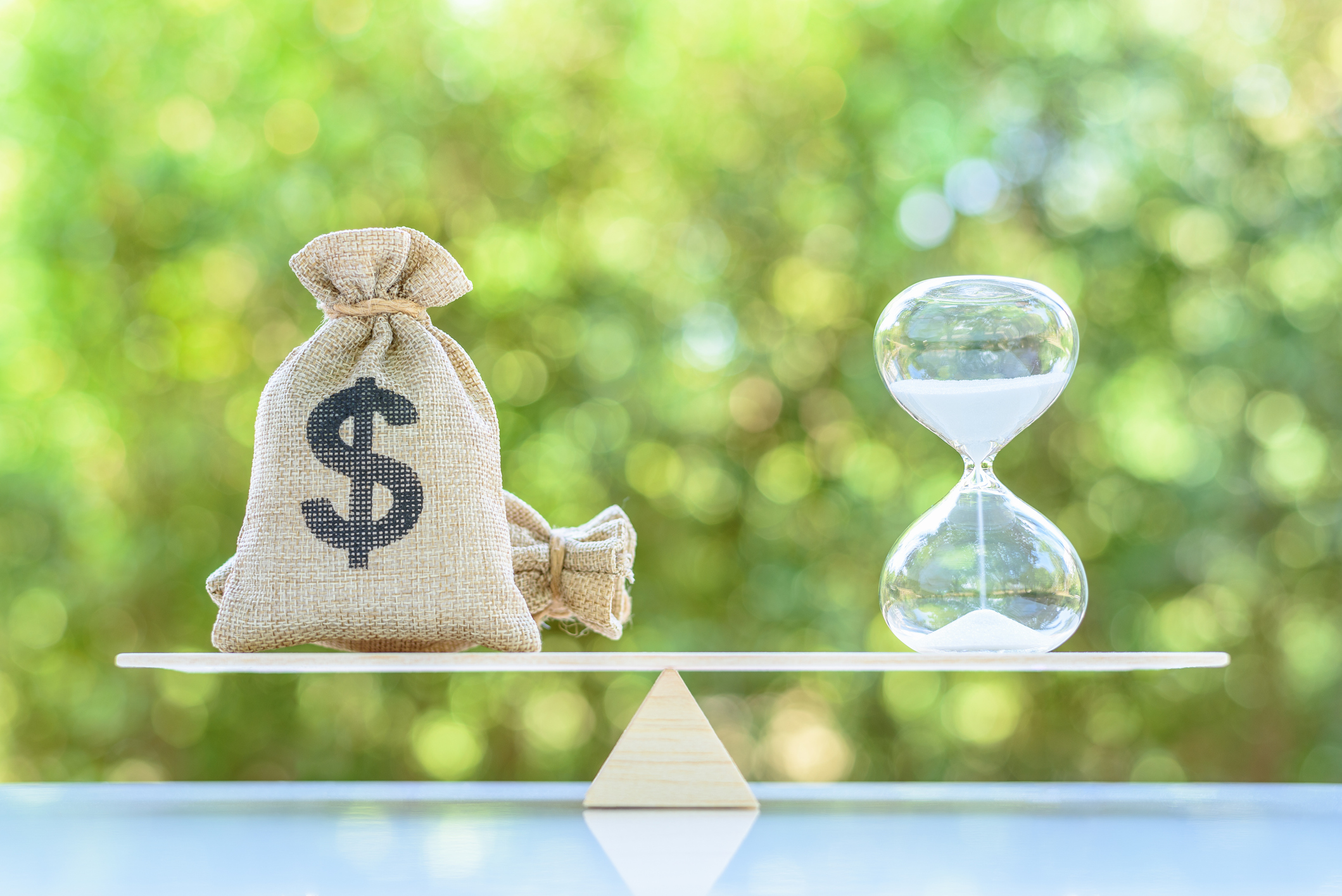 07 Jan

Two Main Reasons for Working With a Recruiter

This might seem crazy for us to say, but working with a recruiter isn't the right solution for everyone. There are many considerations, factors, and objectives an organization should consider when deciding whether to partner with a talent recruiting agency or not. We get it. We've been in your shoes.

But, it's for that very reason that we also know why, many times, hiring a firm like ours is one of the wisest and most rewarding decisions a company can make. So, here, we'll tell you the two main reasons for working with a recruiter. And if, after reading this blog, you recognize this is the right choice for you, now or in the future, TalentFront is more than happy to help.
Reason #1: Recruiting Talent Takes a Lot of Time
Time is a valuable resource, and as the saying goes, "time waits for no one." We know managing an entire company, department, association, or organization isn't easy. It brings multiple responsibilities, objectives, and benchmarks – and juggling it all takes real skill.
We leaders may wish we could do it all, but it's critical to know when to let something go and, instead, delegate a task. For instance, would your time be better spent focusing on bringing in new clients, wrapping up that big deal, launching a new product, or resolving a workflow issue? You know that every decision you make has an economic impact – whether it's making money, spending money, or both – and time is money.
The best way to tackle these decisions is by asking yourself, "What's in the best interest of the company?" For example, should you focus on hiring your organization's next superstar, or should you implement your talents elsewhere, presumably while TalentFront uses ours and assists you with recruitment?
Sometimes, the answer will be that you should keep your hiring in-house. But, sometimes, your competing priorities will need a boost from a dedicated recruitment specialist like TalentFront. 
Reason #2: You Don't Have the Resources for a True Talent Search
Filling an open position takes a lot more than submitting a snapshot ad. So ask yourself, do you have all the resources necessary for implementing a recruitment campaign? Doing this will require market identification, candidate screening, interviewing, and securing the talent you need.
Beyond the time investment, recruitment is, essentially, a sales effort. You're marketing your company, marketing the position, and selling your ideal candidate on the offer you can provide. Is this the best task for you, or do you need someone singularly focused and skilled for this job?
A talent recruiter is an expert at understanding the opportunity, evaluating the market, cultivating referral sources, qualifying prospects, and helping you close the deal. Make sure you weigh the options you have for hiring so that you can make the best decision for your organization. Sometimes that decision will be working with a recruiter like TalentFront.
Make Life Easier With TalentFront
Imagine hiring your ideal candidate – someone who will make a positive contribution, increase profits, productivity, and continually return interest on your investment throughout their career. Imagine doing that without sacrificing any of your other valuable objectives.
The right candidate vs. the wrong candidate can make all the difference when accomplishing your goals. Engaging TalentFront could very well be the best solution for your recruitment needs.
TalentFront's mission is to help leaders transform their businesses with candidates who are just right for the job. As talent experts, we'll understand your unique needs, objectives, and challenges and ensure that you remain effective and productive.
Contact us today, and let us help you achieve your recruitment goals.