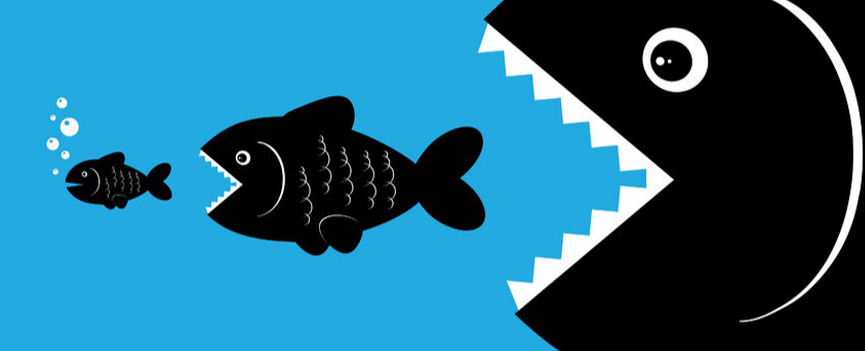 10 Apr

Winning and Keeping Talent When a Giant Comes Calling

Have you heard that Amazon is scouting out locations for a second headquarters outside Seattle? Metropolitan areas across the country have sent their most persuasive and compelling pitches to Jeff Bezos and Co. Now, the lucky finalists, are hosting delegations of Amazonians while visions of a booming local economy dance in their heads. Here, in the DMV, we are tuned in more than most as three out of the twenty HQ2 finalists are located in our neck of the woods. While this might be great news for the region, an Amazon-sized arrival poses a unique talent management threat. Should Alexa put down roots in the DC-metropolitan area – a region with lower than average unemployment rates — our already shallow pool of potential employees is going to diminish even further.

The time to start figuring out your plan to retain your A-players (especially the tech ones) and continue to attract highly-qualified candidates to your organization is NOW. And, if you dust off these five simple truths about how to attract and retain top talent, it might be easier than you think.

Before we get started, let's take a second to acknowledge that candidates and employees continually tell us that money isn't everything. In many cases, finding a culture and value fit is just as important as the right compensation package. Here's a refresher on the little things you can do to keep up with the competition:

1. Celebrate your Small Pond (and Attract Big Fish)!

The reason we all shake in our boots when Amazon, or another one of the big players, move in is that, well, they're big! Their sheer size allows them to offer some opportunities the little companies just can't. But, what if I told you that you can offer employees something Amazon can't? A smaller organization offers a sense of community that employees just won't find at a behemoth the size of Amazon, and that goes a long way towards attracting talent. Even better? A smaller organization likely offers opportunities to work outside the "traditional" scope of your position. After all, if you ten, twenty, fifty, or even a hundred employees, it's unlikely anyone is "just" the administrative assistant, or the marketing assistant, or the bookkeeper, or so on. Instead, each employee probably also pitches in to assist on projects throughout the office when necessary, gaining valuable skills in the process.

2. Embrace True Employee Engagement.

Does your company culture place a high value on meaningful engagement with your employees? Hopefully, the answer is already yes. If it's no, you're not alone. 60% of all employees do not feel as though they have meaningful interactions with their employers. Let this be the kick in the pants you need to develop a plan to fix this shortcoming. Establish meaningful day-to-day relationships with your team members, and provide employees with regular, actionable performance feedback. And, remember that engagement begins the moment you express interest in a candidate during your recruiting process. You may be evaluating them, but they're evaluating you too.

3. Love Your Location.

Don't make the mistake of assuming that location only matters to recent college graduates. It's true that, as a group, younger candidates rely less on their cars than other demographics and place a high value on public transportation, a vibrant neighborhood, and high walkability scores. But, location matters to anyone, especially a job seeker in a corner of the country, like the DC-metropolitan area, with terrible traffic. You might be the best employer in the world, and you'll still have a hard time convincing anyone that an hour-long commute, one-way, sitting in traffic is an ideal situation. Figure out what your ideal candidate values from location, and communicate it to him or her. Close to the freeway? Around the corner from a metro stop? Telecommuting options for the days when the traffic is just too much? Every one of those benefits will be valuable to a job seeker, so make sure he or she knows about them.

4. Keep Your Doors (and Ears) Open.

As I've mentioned before, it's vital that you have a well-established process for dealing with workplace conflict. Communicate your open-door policy, and empower your employees to use it. In the event that an employee utilizes the policy, ensure that you have a defined process in place to resolve the issue quickly and fairly. If you need help establishing a policy, here's a great starting point: you are going to listen, you are going to act, you are going to resolve the issue. Period.

5. Remember that Corporate Philanthropy is a Mindset not a One-Off.  

Let's end on a positive note. Today's job candidates want to know what you are doing to make the world a better place, and how your priorities align with their own. There are plenty of low-stakes ways to give back to the community around you — joining your local chamber of commerce, corporate giving, and giving in kind. Also, take advantage of volunteer days. These may take the form of a benefit that allows your employees a certain number of days to spend away from the office doing volunteer work of their choosing, or they may be days set aside for the entire organization to come together and volunteer as a group. The bottom line is that candidates want to make a difference in the world at large, and hope their employer will give them that opportunity.

Whether Amazon chooses the Washington, DC market or not, the battle for talented, hardworking talent heats up more every day so take heed. Start and keep talking to your team about what it means to be a member of your club and you'll be able to keep/attract employees no matter what tech giant is moving down the street.

What unique benefits do you offer to attract top talent? How do you integrate those benefits into your job postings and tout them through the hiring process?

Let's talk about how TalentFront can put your engagement strategies to work for you to hire and keep more A-players.